Iklan Di Sini
HALAMAN SELANJUTNYA:
During the heydays of the 80's and the first half of 90's, like rest of its economy, Japan's insurance industry was growing as a juggernaut. The sheer volume of premium income and asset formation, sometimes comparable with even the mightiest U.S.A. and the limitation of domestic investment opportunity, led Japanese insurance firms to look outwards for investment. The industry's position as a major international investor beginning in the 1980's brought it under the scanner of analysts around the world.
The global insurance giants tried to set a foothold in the market, eyeing the gargantuan size of the market. But the restrictive nature of Japanese insurance laws led to intense, sometimes acrimonious, negotiations between Washington and Tokyo in the mid-1990s. The bilateral and multilateral agreements that resulted coincided with Japan's Big Bang financial reforms and deregulation.
Building on the outcome of the 1994 US-Japan insurance talks, a series of liberalization and deregulation measures has since been implemented. But the deregulation process was very slow, and more often than not, very selective in protecting the domestic companies interest and market share. Although the Japanese economy was comparable with its counterpart in USA in size, the very basis of efficient financial markets - the sound rules and regulations for a competitive economic environment - were conspicuously absent. And its institutional structure was different, too, from the rest of the developed countries.
The kieretsu structure - the corporate group with cross holdings in large number of companies in different industries - was a unique phenomenon in Japan. As a result, the necessary shareholder activism to force the companies to adopt optimal business strategy for the company was absent. Although initially touted as a model one in the days of Japan's prosperity, the vulnerability of this system became too evident when the bubble of the economic boom went burst in the nineties. Also working against Japan was its inability to keep pace with the software development elsewhere in the world. Software was the engine of growth in the world economy in the last decade, and countries lagging in this field faced the sagging economies of the nineties.
Japan, the world leader in the "brick and mortar" industries, surprisingly lagged far behind in the "New World" economy after the Internet revolution. Now Japan is calling the nineties a "lost decade" for its economy, which lost its sheen following 3 recessions in the last decade. Interest rates nose-dived to historic lows, to thwart the falling economy - in vain. For insurers, whose lifeline is the interest spread in their investment, this wreaked havoc. Quite a few large insurance companies went bankrupt in the face of "negative spread" and rising volume of non-performing assets. While Japanese insurers largely have escaped the scandals afflicting their brethren in the banking and securities industries, they are currently enduring unprecedented financial difficulties, including catastrophic bankruptcies.
Institutional Weaknesses
The Japanese market is a gigantic one, yet it is comprised of only a few companies. Unlike its USA counterpart, in which around two thousand companies are fiercely competing in the life segment, Japan's market is comprised of only twenty-nine companies classified as domestic and a handful of foreign entities. The same situation prevailed in the non-life sector with twenty-six domestic companies and thirty-one foreign firms offering their products. So, consumers have far fewer choices than their American counterparts in choosing their carrier. There is less variety also on the product side. Both the life and non-life insurers in Japan are characterized by "plain vanilla" offerings. This is more apparent in automobile insurance, where, until recently premiums were not permitted to reflect differential risk, such as, by gender, driving record etc. Drivers were classified in three age groups only for purposes of premium determination, whereas US rates long have reflected all these factors and others as well.
The demand varies for different types of products, too. Japanese insurance products are more savings-oriented. Similarly, although many Japanese life insurance companies offer a few limited kinds of variable life policies (in which benefits reflect the value of the underlying financial assets held by the insurance company, thereby exposing the insured to market risk), there are few takers for such policies. At ¥100=$1.00, Japanese variable life policies in force as of March 31, 1996 had a value of only $7.5 billion, representing a scant 0.08 percent of all life insurance. By contrast, American variable life policies in force as of 1995 were worth $2.7 trillion, roughly 5 percent of the total, with many options, such as variable universal life, available.
Japanese insurance companies in both parts of the industry have competed less than their American counterparts. In an environment where a few firms offer a limited number of products to a market in which new entry is closely regulated, implicit price coordination to restrain competition would be expected. However, factors peculiar to Japan further reduce rivalry.
A lack of both price competition and product differentiation implies that an insurance company can grab a firm's business and then keep it almost indefinitely. American analysts sometimes have noted that keiretsu (corporate group) ties are just such an excuse. A member of the Mitsubishi Group of companies, for example, ordinarily might shop around for the best deal on the hundreds or thousands of goods and services it buys. But in the case of non-life insurance, such comparative pricing would be futile, since all companies would offer much the same product at the same price. As a result, a Mitsubishi Group company, more often than not, gives business to Tokio Marine & Fire Insurance Co., Ltd., a member of the Mitsubishi keiretsu for decades.
On paper, life insurance premiums have been more flexible. However, the government's role looms large in this part of the industry as well - and in a way that affects the pricing of insurance products. The nation's postal system operates, in addition to its enormous savings system, the postal life insurance system popularly known as Kampo. Transactions for Kampo are conducted at the windows of thousands of post offices. As of March 1995, Kampo had 84.1 million policies outstanding, or roughly one per household, and nearly 10 percent of the life insurance market, as measured by policies in force.
Funds invested in Kampo mostly go into a huge fund called the Trust Fund, which, in turn, invests in several government financial institutions as well as numerous semipublic units that engage in a variety of activities associated with government, such as ports and highways. Although the Ministry of Posts and Telecommunications (MPT) has direct responsibility for Kampo, the Ministry of Finance runs the Trust Fund. Hence, theoretically MOF can exert influence over the returns Kampo is able to earn and, by extension, the premiums it is likely to charge.
Kampo has a number of characteristics that influence its interaction with the private sector. As a government-run institution, it inarguably is less efficient, raising its costs, rendering it noncompetitive, and implying a declining market share over time. However, since Kampo cannot fail, it has a high risk-tolerance that ultimately could be borne by taxpayers. This implies an expanding market share to the extent that this postal life insurance system is able to underprice its products. While the growth scenario presumably is what MPT prefers, MOF seemingly is just as interested in protecting the insurance companies under its wing from "excessive" competition.
The net effect of these conflicting incentives is that Kampo appears to restrain the premiums charged by insurers. If their prices go up excessively, then Kampo will capture additional share. In response, insurers may roll back premiums. Conversely, if returns on investments or greater efficiency reduce private-sector premiums relative to the underlying insurance, Kampo will lose market share unless it adjusts.
Japan's life insurance sector also lags behind its American counterpart in formulating inter-company cooperative approaches against the threats of anti-selection and fraudulent activities by individuals. Although the number of companies is far lower in Japan, distrust and disunity among them resulted in isolated approaches in dealing with these threats. In USA, the existence of sector sponsored entities like Medical Information Bureau (MIB) acts as a first line of defense against frauds and in turn saves the industry around $1 Billion a year in terms protective value and sentinel effect. Off late, major Japanese carriers are initiating approaches similar to formation of common data warehousing and data sharing.
Analysts often complain against insurance companies for their reluctance to adhere to prudent international norms regarding disclosure of their financial data to the investment community and their policyholders. This is particularly true because of the mutual characteristic of the companies as compared with their "public" counterpart in US. For example, Nissan Mutual Life Insurance Co., failed in 1997, generally reported net assets and profits in recent years, even though the company's president conceded after its failure that the firm had been insolvent for years.
Foreign Participation in Life Insurance
Since February 1973, when the American Life Insurance Company (ALICO) first went to Japan to participate in the market, fifteen foreign life insurance companies (with more than 50% foreign capital) are currently in business. However, companies like American Family Life (AFLAC) were initially permitted to operate only in the third sector, namely the Medical Supplement Area, like critical illness plans and cancer plans, which were not attractive to Japanese insurance companies. The mainstream life insurance business was kept out of reach of foreign carriers. However, the big turmoil in the industry in the late nineties left many of the domestic companies in deep financial trouble. In their scurry for protection, Japan allowed foreign companies to acquire the ailing ones and keep them afloat.
Foreign operators continue to enter the Japanese market. As one of the world's top two life insurance markets, Japan is considered to be as strategically important as North America and the European Union. Consolidation in the Japanese life market, facilitated by the collapse of domestic insurers and by ongoing deregulation, is providing global insurers with prime opportunities to expand their business in Japan. The total market share of foreign players is gradually increasing, with global insurers accounting for over 5% in terms of premium incomes at the end of fiscal 1999 and over 6% of individual business in force. These figures are roughly two times higher than those five years earlier.
In 2000, the AXA Group strengthened its base of operations in Japan through the acquisition of Nippon Dantai Life Insurance Co. Ltd, a second-tier domestic insurer with a weak financial profile. To this end, AXA formed the first holding company in the Japanese life sector. Aetna Life Insurance Co. followed suit, acquiring Heiwa Life Insurance Co., while Winterthur Group bought Nicos Life Insurance and Prudential UK bought Orico Life Insurance. Also newly active in the Japanese market are Hartford Life Insurance Co., a U.S.-based insurer well known for its variable insurance business, and France's Cardiff Vie Assurance.
In addition, Manulife Century, subsidiary of Manufacturers Life Insurance Company inherited the operations and assets of Daihyaku Mutual Life Insurance Co., which had failed in May 1999. In April 2001, AIG Life Insurance Co. assumed the operations of Chiyoda Life, and Prudential Life Insurance Co. Ltd. took over Kyoei Life. Both the Japanese companies filed for court protection last October.
The foreign entrants bring with them reputations as part of international insurance groups, supported by favorable global track records and strong financial capacity. They are also free of the negative spreads that have plagued Japanese insurers for a decade. Foreign players are better positioned to optimize business opportunities despite turmoil in the market. Although several large Japanese insurers still dominate the market in terms of share, the dynamics are changing as existing business blocks shift from the domestic insurers, including failed companies, to the newcomers in line with policyholders' flight to quality. The list of companies, with foreign participation, is the following:
INA Himawari Life
Prudential Life
Manulife Century Life
Skandia Life
GE Edison Life
Aoba Life
Aetna Heiwa Life
Nichidan Life
Zurich Life
ALICO Japan
American Family Life
AXA Nichidan Life
Prudential Life
ING Life
CARDIFF Assurance Vie
NICOS Life
Foreign insurers are expected to be able to prevail over their domestic rivals to some extent in terms of innovative products and distribution, where they can draw on broader experience in global insurance markets. One immediate challenge for the foreign insurers will be how to establish a large enough franchise in Japan so that they can leverage these competitive advantages.
What ails the life insurance industry?
Apart from its own operational inefficiency, Japan's life insurance sector is also a victim of government policies intended in part to rescue banks from financial distress. By keeping short-term interest rates low, the Bank of Japan encouraged in the mid-1990s a relatively wide spread between short-term rates and long-term rates. That benefited banks, which tend to pay short-term rates on their deposits and charge long-term rates on their loans.
The same policy, however, was detrimental to life insurance companies. Their customers had locked in relatively high rates on typically long-term investment-type insurance policies. The drop in interest rates generally meant that returns on insurers' assets fell. By late 1997 insurance company officials were reporting that guaranteed rates of return averaged 4 percent, while returns on a favored asset, long-term Japanese government bonds, hovered below 2 percent.
Insurance companies cannot make up for a negative spread even with increased volume. In FY 1996 they tried to get out of their dilemma by cutting yields on pension-type investments, only to witness a massive outflow of money under their management to competitors.
To add insult to injury, life insurance companies are shouldering part of the cost of cleaning up banks' non-performing asset mess. Beginning in 1990, the Finance Ministry permitted the issuance of subordinated debt made to order for banks. They can count any funds raised through such instruments as part of their capital, thereby making it easier than otherwise to meet capital/asset ratio requirements in place. This treatment arguably makes sense, inasmuch as holders of such debt, like equity holders, stand almost last in line in the event of bankruptcy.
Subordinated debt carries high rates of interest precisely because the risk of default is higher. In the early 1990s insurers, figuring bank defaults were next to impossible and tempted by the high returns available, lent large amounts to banks and other financial institutions on a subordinated basis. Smaller companies, perhaps out of eagerness to catch up with their larger counterparts, were especially big participants. Tokyo Mutual Life Insurance Co., which ranks 16th in Japan's life insurance industry on the basis of assets, had roughly 8 percent of its assets as subordinated debt as of March 31, 1997, while industry leader Nippon Life had only 3 percent.
The rest, of course, is history. Banks and securities companies, to which insurers also had lent, began to fail in the mid-1990s. The collapse of Sanyo Securities Co., Ltd. last fall was precipitated in part by the refusal of life insurance companies to roll over the brokerage firm's subordinated loans. Life insurers complained that they sometimes were not paid off even when the conditions of a bank failure implied that they should have been. For example, Meiji Life Insurance Co. reportedly had ¥35 billion ($291.7 million) outstanding in subordinated debt to Hokkaido Takushoku Bank, Ltd. when the bank collapsed in November. Even though the Hokkaido bank did have some good loans that were transferred to North Pacific Bank, Ltd., Meiji Life was not compensated from these assets. It apparently will have to write off the entire loan balance.
Subordinated debt is only part of the bad-debt story. Insurance companies had a role in nearly every large-scale, half-baked lending scheme that collapsed along with the bubble economy in the early 1990s. For example, they were lenders to jusen (housing finance companies) and had to share in the costly cleanup of that mess. Moreover, like banks, insurers counted on unrealized profits from their equity holdings to bail them out if they got into trouble. Smaller insurers of the bubble period bought such stock at relatively high prices, with the result that, at 1997's year-end depressed stock prices, all but two middle-tier (size rank 9 to 16) life insurance companies had unrealized net losses.
What Lies Ahead
Analysts have identified the following short-term challenges to the sector:
New market entrants;
Pressure on earnings;
Poor asset quality; and,
Capitalization.
The recent high-profile failures of several life insurance companies have turned up the pressure on life companies to address these challenges urgently and in recognizable ways.
The investment market has been even worse than expected. Interest rates have not risen from historically low levels. The Nikkei index has sagged since January 2001, and plummeted to 9 year low following recent terrorist attack on American soil. Unrealized gains used to provide some cushion for most insurers, but, depending on the insurers' reliance on unrealized gains, the volatility of retained earnings is now affecting capitalization levels and thus financial flexibility.
Table 1
Major Risks Facing Japanese Life Insurance Companies
Business risks
Financial risks
Weak Japanese economy
Strong earnings pressures
Lack of policyholder confidence, flight to quality
Low interest rates, exposure to domestic, overseas investment market fluctuations
Deregulation, mounting competition
Poor asset quality
Inadequate policyholders' safety net
Weakened capitalization
Accelerating consolidation within life sector, with other financial sectors
Limited financial flexibility
Most analysts probably would agree that Japan's life insurers face problems of both solvency and liquidity. Heavy contractual obligations to policyholders, shrinking returns on assets, and little or no cushion from unrealized gains on stock portfolios combine to make the continued viability of some companies far from certain. Many others, while obviously solvent, face the risk that they will have to pay off uneasy policyholders earlier than they had planned. Either solvency or liquidity concerns raise the question as to how insurers will manage their assets. Another factor that has to be considered is Japan's aging population. As Mr. Yasuo Satoh, Program Manager of insurance industry, finance sector, IBM Japan, points out, "The industry needs to change the business model. They have to concentrate on life benefits rather than death benefits and they have to emphasize on Medical Supplement and long term care sectors as the overall population is aging."
Japanese life insurers are actively pursuing greater segmentation, while seeking to establish unique strategies both in traditional life and non-life businesses. In late 2000, the sector witnessed the emergence of several business partnerships and cross-border alliances involving large domestic life insurers. Anticipating increased market consolidation, heated competition, and full liberalization of third-sector businesses, the companies are reviewing their involvement through subsidiaries in the non-life side of the business, which was first allowed in 1996.
Over the long term, Japanese insurers are likely to forge business alliances based on demutualization. Widespread consolidation in Japan's financial markets over the near term will bring about an overhaul of the life insurance sector as well. Although domestic life insurers announced various business strategies in the latter half of 2000 to respond to this sea change, the actual benefit of various planned alliances for each insurer remains uncertain. Further market consolidation should add value for policyholders, at least, making available a wider range of products and services. To succeed, life insurers will have to be more sensitive to diverse customers needs, while at the same time establishing new business models to secure their earning base. Long term prospects seem to be good considering the high saving rate of Japanese population. But in the short term, Japan is poised to see a few more insurers succumb before the sector tightens its bottom line with sweeping reforms and prudent investment and disclosure norms.
Abu Monsur is dedicated to helping people giving solid insurance information and has set up his website for this express purpose - he invites you to visit his reputable site- Free finance articles [http://www.financegen.com] and Free Video Blog [http://www.panym.com] for free tips and general information.
Article Source: https://EzineArticles.com/expert/Abu_Monsur/297796
Article Source: http://EzineArticles.com/5239447
Iklan Di Sini
Compare Cheap Insurance Quotes - Save Time and Money by Comparing Cheap Insurance Quotes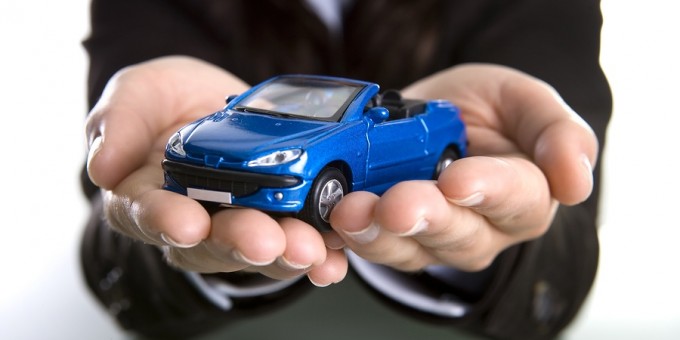 How does your decision to compare cheap insurance quotes on the internet help you save precious time and money? The insurance market has become so competitive that it is impossible to identify a single insurance company as the best one around. There are many variable factors including the type of insurance that one wants, income and lifestyle of the individual, the asset that one wants to insure and the amount of premium that one is prepared to pay. In such a scenario, one cannot blame an individual for opting to compare cheap insurance quotes instead of entering the confusing world of insurance analysis.
cheap insurance quotes, insurances, insurance prices, car insurance california, life insurance, international car insurance, compare car insurance quotes, auto owners insurance, insurance rates, insurance, home insurance, temporary car insurance, car insurance usa, car insurance quotes online, geico car insurance, bmw car insurance, insurance companies, insurance company, house insurance, short term car insurance.
How do you save money when you compare cheap insurance quotes? If you opt for quotes comparison, chances are very high that you will quickly identify the cheapest and most beneficial insurance policy for your life, car, home or any other asset. You will get a clear tabular analysis which will tell you how much one has to pay for each and every policy under consideration. If you do not compare cheap insurance quotes, you will have to prepare a comparative statement manually. This is next to impossible considering the fact that the average individual is rarely, if ever, conversant with how insurance policies work.
homeowners insurance, rental car insurance, discount car insurance, online motor insurance quotes, car insurance canada, car insurance uk, cheap car insurance uk, car insurance quotes uk, auto insurance, insurance quotes online, car insurance companies, auto insurance quotes, i car insurance, insurance quotes, churchill car insurance, best insurance, insurance coverage, comprehensive car insurance, comprehensive car insurance quote.
Another reason why one should compare cheap insurance quotes is that it helps save a lot of time. Getting quotes online helps you get all the information you want in a jiffy. You need not visit each and every insurance company is office just to compare cheap insurance quotes. You need to state the amount of coverage you want and the amount of premium that you will have to pay will be flashed on the screen instantly. You can also get quotes through the telephone. In either case, a lot of time and effort shall be saved. If one considers the gas that one saves by avoiding visits to numerous insurance offices, the benefits of these free insurance quotes become even more significant. Never again will you have to take time out of your busy schedule to complete insurance related paper work. The web will help you take care of all that.
first car insurance, tesco car insurance, car insurance quotation, online insurance companies, online insurance, aa car insurance, cheap insurance, car insurance online, direct insurance, general insurance, drive insurance, motor insurance, liability insurance, travelers car insurance, compare car insurance, motor insurance online, non owner car insurance, prudential car insurance, car insurance agencies, aig car insurance, how much is car insurance, best car insurance, cheap car insurance, vehicle insurance, motorcycle insurance, third party car insurance, car insurance policy, vehicle insurance quotes, motor vehicle insurance, insurance broker, budget car insurance, car insurance premium, zurich car insurance.
It is important to compare insurance quotes before getting signed up with an insurance policy. When you compare insurance quotes you can rest assured you are saving both time and money because you are guaranteed to get the lowest insurance quote, Given the current recession it is important to make sure to prioritize your money and compare insurance quotes online. A good place to state would be an online website that actually allows you to compare insurance quotes online for free.
What to Look Out For in the Best Forex Online Trading Platform
What to Look Out For in the Best Forex Online Trading Platform
What do you need to look out for in the best Forex online trading platform? Customisability in all aspects. A platform should take into account that each investor has his or her own methods and mechanics, and that should be able to be translated directly into the mainframe of the trading platform. Too often investors get stuck with rigid programmes that do not have the flexibility needed to adapt to the character of the investor. While market psychology is very important in all respects, individual investor psychology is also one of the most important things and when one invests, one has to be comfortable with the platform that they are using.
online trading platforms, online currency trading, how to trade currency, day trading software, stock market trading, trading platforms, foreign exchange trading, day trading, day trade, day trader, stock market day trading, day trading stocks.
Another important thing is ease of use. It is appreciated that there has been a lot of mathematics and technology put into the software programme but it should be forced into the investor as a matrix in which he will be using to interface with the Forex market. The platform has to be easy to understand and easy to use so much so that even the casual investor can understand its mechanisms and start to use it right away. Investing already is difficult and investors and prospectors of a market commodity should have to be wrestling with steep learning curves when it comes to working out their trading platform. In every sense of the word, trading should be easy to spark - there are so many other aspects of the trade that need learning and practice, and the platform should not be one of them.
commodity futures trading, online trading, daytrading, automated trading system, trading account, trading software, spread trading, trade market, forexlive, currency trading strategies, currency trading for dummies, foreign currency trading.
The best platforms out there have a lot of mathematics behind it, and this is because those who created the programme understood that currency and currency behaviour is ruled by algebraic equations in an economic environment. A good Forex trading platform should be able to crunch a whole host of numbers and give you the latest price feeds. A good platform also is able to give you tips and hints, as well as warnings when it comes to you making the wrong decisions. Just imagine it as your electronic broker - who takes the place of your real life broker when you are investing from home or even from your office. While your broker has to accommodate hundreds of investors, a platform should be the reliable tool you need to guide you the right way.
trading, futures trading, trading system, currency trading platforms, commodity trading, future, online broker, swing trading, dailyfx, day trading strategies, learn to day trade, technical analysis, paper trading, traders, currency broker, automated trading, fibonacci trading, alpari, foreign exchange market, internet trading, iforex, online foreign exchange, trading markets, trading strategies, money trade, trading courses, foreign currency exchange rates.
One the last few things about a Forex trading platform is that it should be fast - being able to match the speed of the market's liquidity. Order fills, broker communication and currency purchasing options should be done within a few clicks of the mouse and this brings me to another point that most people overlook. Support from the company who sold you or provided you with the platform. There should be an end to end communication and technical support just in case anything goes wrong and it should be clearly delineated within the first few moments of you singing the agreement or filling out a purchase order. Recognise the features that separate the mediocre from the outstanding Forex online trading platform.
Online Masters Degree Programs - What You Should Know
For those who are considering attaining their masters degree, but work full time, have a family to take care of, or are a bit older and do not want to take the traditional college setting, the choice to go get a masters via online masters degree programs is one option to consider. Depending on the type of masters program you are trying to get your degree in, there is several accredited online degree seeking programs for you to consider. From an MBA, to masters in accounting, to getting your degree in nursing or the sciences; no matter what online masters degree programs you wish to enroll in, there are many online options to choose from.
online master degree programs, online mba degrees, university of phoenix online, online masters in education, usc online degree, online bachelor degree programs, online business degree, online law degree, online college degree programs, online diploma, online masters programs, online degree courses, online education, college degrees, best online schools, distance learning masters, online undergraduate degrees, online accounting degree, long distance learning, online education degree, distance learning masters degree, online masters courses, online masters degree, on line courses, cheap online degrees.
The most important thing to consider when choosing an online masters program is to find a university which is accredited in the type of degree option you are after. Visiting various online sites, researching several institutions, and gathering as much information as possible as to the masters program you wish to enroll in, is the best way to ensure you do choose the right program, and that you are going to receive your masters from a program that has been accredited in the particular field of study you are looking to go in to.
distance learning bachelor degree, distance degree, distance learning degree programs, online it degree, online degree programs, online psychology degree, online theology degree, online university programs, doctorate degree online, degree program, colleges, online degrees usa, online master, get a degree online, online courses uk, best online degrees, accredited online degree programs, phd degree online, distance learning psychology, online programs, phd distance learning, mit online degree, online masters.
For those who have limited time, and have other obligations and priorities in life, you will also find that the online masters degree programs option is one to consider rather than the traditional college style set up. Not only will you be able to continue with your job full time, taking care of the kids, and having your family life, but you are also going to be able to further your career with the online option. Due to the fact that there are a wide range of class options, from nights and weekends, to the regular hours during the week, all students, no matter how hectic their life might be, can complete the masters program when they choose the right online university.
online distance learning, usa college, distance learning universities, online bachelor is degree, accredited degree, online phd, online doctoral programs, online college courses, online colleges, distance learning degrees, distance learning courses, online diploma courses, university of liverpool online, online degrees, online degrees uk, online economics degree, best online universities, distance learning, online computer science degree, online universities, online certificate programs, online certificate courses, online interior design degree, online university courses, distance learning programs.
The time requirements are also up to each student who enrolls in different online masters degree programs. Whether you choose to go full or part time, and depending on whether you want to do an accelerated program, or something that is going to take the full four years to complete, there are different course loads and scheduling options to consider when you are a student in an online masters degree seeking program as well. So, no matter how quickly you hope to finish, or how slowly you choose to go, there are different options to turn to for those who are considering the online route.
online phd programs, online bachelors, college, online community college, best online courses, online english degree, accredited online universities, online mathematics degree, online medical degrees, fast online degrees, online public school, online uni courses, online teaching degree, online courses, online electrical engineering degree, online engineering degree, online math degree, online nursing programs, online chemistry courses, online graduate programs, online physics degree, free online university, distance education, life experience degree, columbia university online, online math courses, community college, free online degree, online nutrition degree, online art degree, online courses australia, online classes, online learning courses, online associates degree, university.
No matter what masters program you wish to complete, how long you want to complete the program in, or what your day to day schedule looks like, it is possible to attain your masters degree, in a time period you are able to handle, if you choose to register with the right online masters degree programs which are available, to meet your scheduling needs.
Tips On How To Get Your Bad Credit Personal Loan Application Approved
In current times, the demand for bad credit personal loans has been on the rise. This can be attributed to the fact that the economy has not been very good. This coupled with the fact that commodity prices have been on the rise has led to most people having a bad credit history, which effectively locks them out of getting loans, If you are in such a position, you should not despair. Even if you have a bad credit history, you can still apply for and get a loan. There are certain loans which are specifically meant for such a demographic, and it would be a good idea to make use of them when you need to borrow money.
personal loan application, loan broker, loans, secured personal loan, small personal loans, loan, fast loans, free loans, loan logo, unsecured personal loan, subprime loans, credit and loans, service loan, personal loans uk, personal loans, loans for unemployed, online loans for bad credit, best personal loan rates, loan forgiveness, debt consolidation loan, how to apply for a loan, debt loans, personal loan, bad loans, personal loans for bad credit, personal loan apply online, advance loans, short term loans, online loans, secured loans, guaranteed loans, no credit check loans, personal loan lenders, bad credit loans, personal loans online, cash loans, get a loan, installment loans.
A good example of a loan that you can take when you have a bad credit history is a payday advance. This is a kind of short term loan which is often paid within a month. As the name suggests, this kind of loan is often paid back when one receives his or her pay check at the end of the month, One good thing about this kind of loan is that it is very easy to apply for one. If you need it, all you have to do is find a website run by one of the lenders. For instance, if you live in the United States you can simply use Google to search for payday advance lenders who have online sites. You can then fill out the form and then wait for the money to be deposited in your account.
low interest rate loans, secured loan, loan interest rates, interest only loan, personal loan companies, collateral loans, home equity loan, title loans, loan application, apply for a loan, instant personal loan, finance loan, loan companies, types of loans, quick personal loans, loans gov, loan shark, bank loan, refinance loan, a loan, homeowner loans, personal loan rates, loan officer, quicken loans, money loans, auto loan, payday loans, home loans, private loans, private student loans, credit loan, loan repayment, government loans, investment loan, education loan, low interest loans, personal loan interest rates, loan amortization, long term loans, bridge loan, small loans, equity loan, car loan, best personal loans, what is a loan, online loan, school loans.
When you apply for such loans, there are certain things that you need to do so as to increase the chances of getting approved. For instance, you need to know exactly what kind of documentation you need for the loan. For instance most payday advance dealers will require that you have proof of income, such as your pay slips for the past few months, In addition to that, you may also need to provide details of your bank account. Most lenders will deposit the money in your account after approval, especially when you are applying online. Also, most of them will automatically deduct the amount you are to repay at the end of the month from your account, making it more convenient to make payments.
loan payment, money lenders, loan payment calculator, loan calculator, house loan, low interest personal loans, student loans, home loan, commercial loan, consumer loan, cash loans online, compare loans, cash advance, fha loan, mortgage loan calculator, housing loan, borrow money, college loans, business loan, fast cash loans, quick cash loans, instant loan online, easy cash loans, easy loans, loans direct, unsecured loans, land loans, payday advance, mortgage loan, lending, instant loans bad credit, line of credit, eloan, loan lenders, interest rates, fha, mortgage lenders, ltv, 2nd mortgage, borrow, commercial mortgage loan, payday, cash out, second mortgage, second mortgages, mortgage loan rates, commercial mortgage, refinance, mortgage, personal loan apps, repay.
There are many people who are opponents of bad credit loans due to the fact that they seem to offer high interest rates. For instance, many payday advance lenders will charge a nominal fee of around $15 for each $100 one borrows. This may seem like a very high amount, but the fact of the matter is that they do this since they expose themselves to increased risk, In addition to that, the fact that such loans are often of very small amounts and are paid within a very short time means that the interest never accumulates to very large amounts, as would typical bank loans.When all is said and done, getting bad credit personal loans is not as hard as one might think. There are many companies which offer these facilities, and all one has to do is find one that suits them. By following the guide above, you can do this with relatively little trouble.
mortgage bank, loans uk, house mortgage, mortgage broker, mortgage application, home mortgage, mortgage payment, applying for a mortgage, mortgage interest rates, personal loan terms, low interest rate personal loans, mortgage services, mortgage interest, interest only mortgage, citifinancial, emergency loans, loan amortization calculator, compare mortgage rates, best mortgage rates, refinance mortgage, mortgage rates, mortgage rates today, mortgage amortization, finances, mortgage rate calculator, instant loan, what is a personal loan, online loan application, current mortgage rates, construction loans, loan rates, remortgage, loan for, mortgage calculator, apply for a personal loan online with bad credit, home equity line of credit, amortization schedule, home equity loan rates, online loan apply.