Iklan Di Sini
HALAMAN SELANJUTNYA:
In this article we will explore the reasons that motivate employers to get group health insurance for employees and we will look at the advantages and disadvantages from both points of view.
Group Health Insurance VS Individual Private Health Insurance
Probably the most significant distinguishing characteristic of group insurance is the substitution of group underwriting for individual underwriting. In group cases, no individual evidence of insurability is usually required, and benefit levels can be substantial, with few, if any, important limitations.
Group underwriting normally is not concerned with the health or other insurability aspects of any particular individual. Instead, it aims to obtain a group of individual lives or, what is even more important, an aggregation of such groups of lives that will yield a predictable rate of mortality or morbidity. If a sufficient number of groups of lives is obtained, and if these groups are reasonably homogeneous in nature, then the mortality or morbidity rate will be predictable. The point is that the group becomes the unit of underwriting, and insurance principles may be applied to it just as in the case of the individual. To assure that the groups obtained will be reasonably homogeneous, the underwriting process in group insurance aims to control adverse selection by individuals within a group.
In underwriting group insurance, then, certain important features should be present that either are inherent in the nature of the group itself or may be applied in a positive way to avoid serious adverse selection such as:
Insurance Incidental to the Group: The insurance should be incidental to the group; that is, the members of the group should have come together for some purpose other than to obtain insurance. For example, the group insurance furnished to the employees of a given employer must not be the feature that motivates the formation and existence of the group.
Flow of Persons through the Group: There should be a steady flow of persons through the group; that is, there must be an influx of new young lives into the group and an out flow from the group of the older and impaired lives. With groups of actively working employees, it may be assumed that they are in average health.
Automatic Determination of Benefits: Group insurance underwriting commonly requires an automatic basis for determining the amount of benefits on individual lives, which is beyond the control of the employer or employees. If the amount of benefits taken were completely optional, it would be possible to select against the insurer because those in poor health would tend to insure heavily and the healthy ones might tend to elect minimum coverage.
As the group mechanism has evolved, however, insurers have responded to demands from the marketplace, particularly large employers, for more flexibility in the selection of benefits. This flexibility typically is expressed in optional amounts of life and health insurance in excess of basic coverage provided by the employer and in more health care financing choices. Also, increasingly popular cafeteria plans allow participating employees to select among an array of benefits using a predetermined allowance of employer funds. Individuals select, subject to certain basic coverage's being required, a combination of benefits that best meet his or her individual needs.
Minimum Participation by the Group: Another underwriting control is the requirement that substantially all eligible persons in a given group be covered by insurance. In plans in which the employee pays a portion of the premium (contributory), generally at least 75 percent of the eligible employees must join the plan if coverage is to be effective. In the case of noncontributory plans, 100 percent participation is required. By covering a large proportion of a given group, the insurance company gains a safeguard against an undue proportion of substandard lives. In cases in which employees refuse the insurance for religious or other reasons that do not involve any elements of selection, this rule is relaxed.
Third Party Sharing of Cost: A portion of the cost of a group plan ideally should be borne by the employer or some third party, such as a labor union or trade association. The noncontributory employer-pay-all plan is simple, and it gives the employer full control over the plan. It provides for insurance of all eligible employees and thus, eliminates any difficulties involved in connection with obtaining the consent of a sufficient number of employees to meet participation requirements. Also, there is no problem of distributing the cost among various employees, as in the contributory plan.
Contributory plans usually are less costly to the employer. Hence, with employee contributions, the employer is likely to arrange for more adequate protection for the employees. It can also be argued that, if the employee contributes toward his or her insurance, he or she will be more impressed with its value and will appreciate it more. On the other hand, the contributory plan has a number of disadvantages. Its operation is more complicated, and this at times, increases administrative cost considerably.
Each employee must consent to contribute toward his or her insurance, and as stated before, a minimum percentage of the eligible group must consent to enter the arrangement. New employees entering the business must be informed of their insurance privilege. If the plan is contributory, employees may not be entitled to the insurance until they have been with the company for a period of time. If they do not agree to be covered by the plan within a period of 31 days, they may be required to provide satisfactory evidence of insurability to become eligible. Some noncontributory plans also have these probationary periods.
Efficient Administrative Organization: A single administrative organization should be able and willing to act on behalf of the insured group. In the usual case, this is the employer. In the case of a contributory plan, there must be a reasonably simple method, such as payroll deduction, by which the master policy owner can collect premiums. An automatic method is desirable for both an administrative and underwriting perspective. A number of miscellaneous controls of underwriting significance are typically used in group insurance plans, but the preceding discussion permits an appreciation of the group underwriting underwriting theory. The discussion applies to groups with a large number of employees.
A majority of the groups, however, are not large. The group size is a significant factor in the underwriting process. In smaller plans, more restrictive underwriting practices relating to adverse section are used. These may include less liberal contract provisions, simple health status questions, and in some cases, detailed individual underwriting of group members.
Group Policy: A second characteristic of group insurance is the use of a group policy (contract) held by the owner as group policyholder and booklet-certificates or other summary evidence of insurance held by plan participants. Certificates provide information on the plan provisions and the steps required to file claims. The use of certificates and a master contract constitutes one of the sources of economy under the group approach. The master contract is a detailed document setting forth the contractual relationship between the group contract owner and the insurance company. The insured persons under the contract, usually employees and their beneficiaries, are not actually parties to the contract, although they may enforce their rights as third party beneficiaries. The four party relationship between the employer, insurer, employee, and dependents in a group insurance plan can create a number of interesting and unusual problems that are common only to group insurance.
Lower Cost: A third feature of group insurance is that it is usually lower-cost protection than that which is available in individual insurance. The nature of the group approach permits the use of mass distribution and mass administration methods that afford economies of operation not available in individual insurance. Also, because group insurance is not usually underwritten on an individual basis, the premiums are based upon an actuarial assessment of the group as a whole, so a given healthy individual can perhaps buy insurance at a lower cost. Employer subsidization of the cost is a critical factor in group insurance plan design. Probably the most significant savings in the cost of marketing group insurance lies in the fact that group commissions absorb a much smaller proportion of total premiums than commission for individual contracts.
The marketing system relieves the agent or broker of many duties, responsibilities, and expenses normally associated with selling or servicing of individual insurance. Because of the large premiums involved in many group insurance cases, the commission rates are considerably lower than for individual contracts and are usually graded downward as the premium increases. Some large group insurance buyer's deal directly with insurance companies and commissions are eliminated. In these cases, however, fees frequently are paid to the consultants involved. The nature of the administrative procedures permits simplified accounting techniques. The mechanics of premium collection are less involved, and experience refund procedures much simplified because there id only one party with whom to deal with such as the group policy owner.
Of course, the issuance of a large number of individual contracts is avoided and, because of the nature of group selection, the cost of medical examinations and inspection reports is minimized. Also, regulatory filings and other requirements are minimized. In the early days of group insurance, administration was simple. That is no longer true. Even with group term life insurance, for which there is no cash value, the push for accelerated death benefits, assignment to viatical companies, and estate or business planning record keeping means that the administration of coverage may be as complex as with an individual policy.
Flexibility: in contrast to individual contracts that must be taken as written, the larger employer usually has options in the design and preparation of the group insurance contract. Although the contracts follow a pattern and include certain standard provisions, there is considerably more flexibility here than in the case of individual contracts. The degree of flexibility permitted is, of course, a function of the size of the group involved. The group insurance program usually is an integral part of an employee benefit program and, in most cases, the contract can be molded to meet the objectives of the contract owner, as long as the request do not entail complicated administrative procedures, open the way to possibly serious adverse selection, or violate legal requirements.
Experience Rating: Another special feature of group insurance is that premiums often are subject to experience rating. The experience of the individual group may have an important bearing on dividends or premium-rate adjustments. The larger and, hence, the more reliable the experience of the particular group, the greater is the weight attached to its own experience in any single year. The knowledge that premiums net of dividends or premium rate adjustments will be based on the employers own experience gives the employer a vested interest in maintaining a favorable loss and expense record. For the largest employers, insurers may agree to complicated procedures to satisfy the employer's objectives because most such cases are experience rated and reflect the increased cost.
Some insurers experience rate based on the class or type of industry, or even based on the type of contract. For small groups, most insurance companies' use pooled rates under which a uniform rate is applied to all such groups, although it is becoming more common to apply separate pooled rates for groups with significantly better or worse experience than that of the total class. The point at which a group is large enough to be eligible for experience rating varies from company to company, based on that insurer's book of business and experience. The size and frequency of medical claims vary considerably across countries and among geographic regions within a country and must be considered in determining a group insurance rate. The composition (age, sex, and income level) of a group will also affect the experience of the group and, similarly, will be an important underwriting consideration.
Advantages and Limitations of the Group Mechanism.
Advantages: The group insurance mechanism has proved to be a remarkably effective solution to the need for employee benefits for a number of reasons. The utilization of mass-distribution techniques has extended protection to large numbers of person s with little or no life or health insurance. The increasing complexity of industrial service economies has brought large numbers of persons together, and the group mechanism has enabled insurance companies to reach vast numbers of individuals within a relatively short period and at low cost. Group insurance also has extended protection to a large number of uninsurable persons. Equally important has been the fact that the employer usually pays a large share of the cost. Moreover, in most countries, including the United States, the deductibility of employer contributions and the favorable tax treatment of the benefits to employees make it a tax effective vehicle with which to provide benefits.
Another significant factor, and one of the more cogent motivations for the rapid development of group insurance, has been the continuing governmental role in the security benefits area. Within the United States, Old-Age. Survivors, Disability, and Health Insurance programs has expanded rapidly, but many observers believe that, had not group insurance provided substantial sums of life insurance, health insurance, and retirement protection, social insurance would have developed even more rapidly. As economies worldwide continue to reduce the size and scope of social insurance programs, we can expect the demand for group based security to grow even more.
Disadvantages: From the viewpoint of the employee, group insurance has one great limitation- the temporary nature of the coverage. Unless an employee converts his or her coverage to an individual policy which is usually ore expensive and provides less liberal coverage, the employee loses his or her insurance protection if the group plan is terminated and often also at retirement because employment is terminated. Group life and health protection is continued after retirement in a significant proportion of cases today in the United States, but often at reduced levels. Recently, with the introduction of a new U.S. accounting standard (FAS 106) requiring that the cost of such benefits be accrued and reflected in financial statements, an increasing number of employers have discontinued post retirement life and health benefits entirely. When such continued protection is not available, the temporary nature of the coverage is a serious limitation.
Retiree group health insurance often is provided as a supplement to Medicare. Another problem of potential significance involves individuals who may be lulled into complacency by having large amounts of group insurance during their working years. Many of these persons fail to recognize the need for, or are unwilling to face the cost of, individual insurance. Perhaps of even greater significance is the fact that the flexibility of the group approach is limited to the design of the master policy and does not extend to the individual covered employees. Furthermore, group plans typically fail to provide the mechanism for any analysis of the financial needs of the individual which is a service that is normally furnished by the agent or other advisor. Many agents, however, discuss group insurance coverage with individuals as a foundation for discussing the need for additional amounts of individual life and health insurance.
If you would like some more details, perhaps you are a small business owner and are considering group health insurance for your employees, please feel free to contact me [http://www.health-insurance-buyer.com] for a one on one no hassle free consultation.
Carlos Diez is a senior benefits consultant for health-insurance-buyer.com, click here for a free no obligation quote [http://www.health-insurance-buyer.com] we are a referral service that refers consumers to the insurance carriers that can best fit their wants and needs. He holds life, health, and annuity licenses in 48 states and is appointed with over 88 carriers.
Article Source: https://EzineArticles.com/expert/Carlos_Diez/624269
Article Source: http://EzineArticles.com/4174609
Iklan Di Sini
Compare Cheap Insurance Quotes - Save Time and Money by Comparing Cheap Insurance Quotes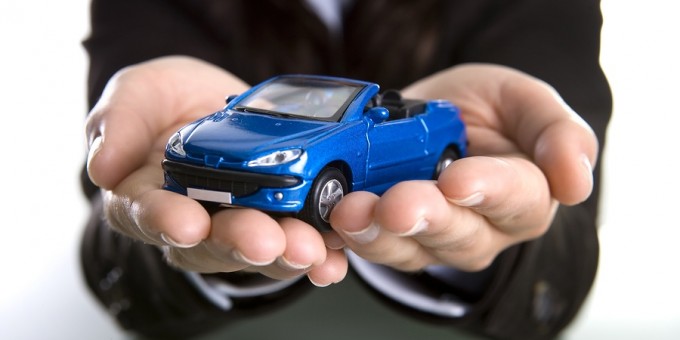 How does your decision to compare cheap insurance quotes on the internet help you save precious time and money? The insurance market has become so competitive that it is impossible to identify a single insurance company as the best one around. There are many variable factors including the type of insurance that one wants, income and lifestyle of the individual, the asset that one wants to insure and the amount of premium that one is prepared to pay. In such a scenario, one cannot blame an individual for opting to compare cheap insurance quotes instead of entering the confusing world of insurance analysis.
cheap insurance quotes, insurances, insurance prices, car insurance california, life insurance, international car insurance, compare car insurance quotes, auto owners insurance, insurance rates, insurance, home insurance, temporary car insurance, car insurance usa, car insurance quotes online, geico car insurance, bmw car insurance, insurance companies, insurance company, house insurance, short term car insurance.
How do you save money when you compare cheap insurance quotes? If you opt for quotes comparison, chances are very high that you will quickly identify the cheapest and most beneficial insurance policy for your life, car, home or any other asset. You will get a clear tabular analysis which will tell you how much one has to pay for each and every policy under consideration. If you do not compare cheap insurance quotes, you will have to prepare a comparative statement manually. This is next to impossible considering the fact that the average individual is rarely, if ever, conversant with how insurance policies work.
homeowners insurance, rental car insurance, discount car insurance, online motor insurance quotes, car insurance canada, car insurance uk, cheap car insurance uk, car insurance quotes uk, auto insurance, insurance quotes online, car insurance companies, auto insurance quotes, i car insurance, insurance quotes, churchill car insurance, best insurance, insurance coverage, comprehensive car insurance, comprehensive car insurance quote.
Another reason why one should compare cheap insurance quotes is that it helps save a lot of time. Getting quotes online helps you get all the information you want in a jiffy. You need not visit each and every insurance company is office just to compare cheap insurance quotes. You need to state the amount of coverage you want and the amount of premium that you will have to pay will be flashed on the screen instantly. You can also get quotes through the telephone. In either case, a lot of time and effort shall be saved. If one considers the gas that one saves by avoiding visits to numerous insurance offices, the benefits of these free insurance quotes become even more significant. Never again will you have to take time out of your busy schedule to complete insurance related paper work. The web will help you take care of all that.
first car insurance, tesco car insurance, car insurance quotation, online insurance companies, online insurance, aa car insurance, cheap insurance, car insurance online, direct insurance, general insurance, drive insurance, motor insurance, liability insurance, travelers car insurance, compare car insurance, motor insurance online, non owner car insurance, prudential car insurance, car insurance agencies, aig car insurance, how much is car insurance, best car insurance, cheap car insurance, vehicle insurance, motorcycle insurance, third party car insurance, car insurance policy, vehicle insurance quotes, motor vehicle insurance, insurance broker, budget car insurance, car insurance premium, zurich car insurance.
It is important to compare insurance quotes before getting signed up with an insurance policy. When you compare insurance quotes you can rest assured you are saving both time and money because you are guaranteed to get the lowest insurance quote, Given the current recession it is important to make sure to prioritize your money and compare insurance quotes online. A good place to state would be an online website that actually allows you to compare insurance quotes online for free.
What to Look Out For in the Best Forex Online Trading Platform
What to Look Out For in the Best Forex Online Trading Platform
What do you need to look out for in the best Forex online trading platform? Customisability in all aspects. A platform should take into account that each investor has his or her own methods and mechanics, and that should be able to be translated directly into the mainframe of the trading platform. Too often investors get stuck with rigid programmes that do not have the flexibility needed to adapt to the character of the investor. While market psychology is very important in all respects, individual investor psychology is also one of the most important things and when one invests, one has to be comfortable with the platform that they are using.
online trading platforms, online currency trading, how to trade currency, day trading software, stock market trading, trading platforms, foreign exchange trading, day trading, day trade, day trader, stock market day trading, day trading stocks.
Another important thing is ease of use. It is appreciated that there has been a lot of mathematics and technology put into the software programme but it should be forced into the investor as a matrix in which he will be using to interface with the Forex market. The platform has to be easy to understand and easy to use so much so that even the casual investor can understand its mechanisms and start to use it right away. Investing already is difficult and investors and prospectors of a market commodity should have to be wrestling with steep learning curves when it comes to working out their trading platform. In every sense of the word, trading should be easy to spark - there are so many other aspects of the trade that need learning and practice, and the platform should not be one of them.
commodity futures trading, online trading, daytrading, automated trading system, trading account, trading software, spread trading, trade market, forexlive, currency trading strategies, currency trading for dummies, foreign currency trading.
The best platforms out there have a lot of mathematics behind it, and this is because those who created the programme understood that currency and currency behaviour is ruled by algebraic equations in an economic environment. A good Forex trading platform should be able to crunch a whole host of numbers and give you the latest price feeds. A good platform also is able to give you tips and hints, as well as warnings when it comes to you making the wrong decisions. Just imagine it as your electronic broker - who takes the place of your real life broker when you are investing from home or even from your office. While your broker has to accommodate hundreds of investors, a platform should be the reliable tool you need to guide you the right way.
trading, futures trading, trading system, currency trading platforms, commodity trading, future, online broker, swing trading, dailyfx, day trading strategies, learn to day trade, technical analysis, paper trading, traders, currency broker, automated trading, fibonacci trading, alpari, foreign exchange market, internet trading, iforex, online foreign exchange, trading markets, trading strategies, money trade, trading courses, foreign currency exchange rates.
One the last few things about a Forex trading platform is that it should be fast - being able to match the speed of the market's liquidity. Order fills, broker communication and currency purchasing options should be done within a few clicks of the mouse and this brings me to another point that most people overlook. Support from the company who sold you or provided you with the platform. There should be an end to end communication and technical support just in case anything goes wrong and it should be clearly delineated within the first few moments of you singing the agreement or filling out a purchase order. Recognise the features that separate the mediocre from the outstanding Forex online trading platform.
Online Masters Degree Programs - What You Should Know
For those who are considering attaining their masters degree, but work full time, have a family to take care of, or are a bit older and do not want to take the traditional college setting, the choice to go get a masters via online masters degree programs is one option to consider. Depending on the type of masters program you are trying to get your degree in, there is several accredited online degree seeking programs for you to consider. From an MBA, to masters in accounting, to getting your degree in nursing or the sciences; no matter what online masters degree programs you wish to enroll in, there are many online options to choose from.
online master degree programs, online mba degrees, university of phoenix online, online masters in education, usc online degree, online bachelor degree programs, online business degree, online law degree, online college degree programs, online diploma, online masters programs, online degree courses, online education, college degrees, best online schools, distance learning masters, online undergraduate degrees, online accounting degree, long distance learning, online education degree, distance learning masters degree, online masters courses, online masters degree, on line courses, cheap online degrees.
The most important thing to consider when choosing an online masters program is to find a university which is accredited in the type of degree option you are after. Visiting various online sites, researching several institutions, and gathering as much information as possible as to the masters program you wish to enroll in, is the best way to ensure you do choose the right program, and that you are going to receive your masters from a program that has been accredited in the particular field of study you are looking to go in to.
distance learning bachelor degree, distance degree, distance learning degree programs, online it degree, online degree programs, online psychology degree, online theology degree, online university programs, doctorate degree online, degree program, colleges, online degrees usa, online master, get a degree online, online courses uk, best online degrees, accredited online degree programs, phd degree online, distance learning psychology, online programs, phd distance learning, mit online degree, online masters.
For those who have limited time, and have other obligations and priorities in life, you will also find that the online masters degree programs option is one to consider rather than the traditional college style set up. Not only will you be able to continue with your job full time, taking care of the kids, and having your family life, but you are also going to be able to further your career with the online option. Due to the fact that there are a wide range of class options, from nights and weekends, to the regular hours during the week, all students, no matter how hectic their life might be, can complete the masters program when they choose the right online university.
online distance learning, usa college, distance learning universities, online bachelor is degree, accredited degree, online phd, online doctoral programs, online college courses, online colleges, distance learning degrees, distance learning courses, online diploma courses, university of liverpool online, online degrees, online degrees uk, online economics degree, best online universities, distance learning, online computer science degree, online universities, online certificate programs, online certificate courses, online interior design degree, online university courses, distance learning programs.
The time requirements are also up to each student who enrolls in different online masters degree programs. Whether you choose to go full or part time, and depending on whether you want to do an accelerated program, or something that is going to take the full four years to complete, there are different course loads and scheduling options to consider when you are a student in an online masters degree seeking program as well. So, no matter how quickly you hope to finish, or how slowly you choose to go, there are different options to turn to for those who are considering the online route.
online phd programs, online bachelors, college, online community college, best online courses, online english degree, accredited online universities, online mathematics degree, online medical degrees, fast online degrees, online public school, online uni courses, online teaching degree, online courses, online electrical engineering degree, online engineering degree, online math degree, online nursing programs, online chemistry courses, online graduate programs, online physics degree, free online university, distance education, life experience degree, columbia university online, online math courses, community college, free online degree, online nutrition degree, online art degree, online courses australia, online classes, online learning courses, online associates degree, university.
No matter what masters program you wish to complete, how long you want to complete the program in, or what your day to day schedule looks like, it is possible to attain your masters degree, in a time period you are able to handle, if you choose to register with the right online masters degree programs which are available, to meet your scheduling needs.
Tips On How To Get Your Bad Credit Personal Loan Application Approved
In current times, the demand for bad credit personal loans has been on the rise. This can be attributed to the fact that the economy has not been very good. This coupled with the fact that commodity prices have been on the rise has led to most people having a bad credit history, which effectively locks them out of getting loans, If you are in such a position, you should not despair. Even if you have a bad credit history, you can still apply for and get a loan. There are certain loans which are specifically meant for such a demographic, and it would be a good idea to make use of them when you need to borrow money.
personal loan application, loan broker, loans, secured personal loan, small personal loans, loan, fast loans, free loans, loan logo, unsecured personal loan, subprime loans, credit and loans, service loan, personal loans uk, personal loans, loans for unemployed, online loans for bad credit, best personal loan rates, loan forgiveness, debt consolidation loan, how to apply for a loan, debt loans, personal loan, bad loans, personal loans for bad credit, personal loan apply online, advance loans, short term loans, online loans, secured loans, guaranteed loans, no credit check loans, personal loan lenders, bad credit loans, personal loans online, cash loans, get a loan, installment loans.
A good example of a loan that you can take when you have a bad credit history is a payday advance. This is a kind of short term loan which is often paid within a month. As the name suggests, this kind of loan is often paid back when one receives his or her pay check at the end of the month, One good thing about this kind of loan is that it is very easy to apply for one. If you need it, all you have to do is find a website run by one of the lenders. For instance, if you live in the United States you can simply use Google to search for payday advance lenders who have online sites. You can then fill out the form and then wait for the money to be deposited in your account.
low interest rate loans, secured loan, loan interest rates, interest only loan, personal loan companies, collateral loans, home equity loan, title loans, loan application, apply for a loan, instant personal loan, finance loan, loan companies, types of loans, quick personal loans, loans gov, loan shark, bank loan, refinance loan, a loan, homeowner loans, personal loan rates, loan officer, quicken loans, money loans, auto loan, payday loans, home loans, private loans, private student loans, credit loan, loan repayment, government loans, investment loan, education loan, low interest loans, personal loan interest rates, loan amortization, long term loans, bridge loan, small loans, equity loan, car loan, best personal loans, what is a loan, online loan, school loans.
When you apply for such loans, there are certain things that you need to do so as to increase the chances of getting approved. For instance, you need to know exactly what kind of documentation you need for the loan. For instance most payday advance dealers will require that you have proof of income, such as your pay slips for the past few months, In addition to that, you may also need to provide details of your bank account. Most lenders will deposit the money in your account after approval, especially when you are applying online. Also, most of them will automatically deduct the amount you are to repay at the end of the month from your account, making it more convenient to make payments.
loan payment, money lenders, loan payment calculator, loan calculator, house loan, low interest personal loans, student loans, home loan, commercial loan, consumer loan, cash loans online, compare loans, cash advance, fha loan, mortgage loan calculator, housing loan, borrow money, college loans, business loan, fast cash loans, quick cash loans, instant loan online, easy cash loans, easy loans, loans direct, unsecured loans, land loans, payday advance, mortgage loan, lending, instant loans bad credit, line of credit, eloan, loan lenders, interest rates, fha, mortgage lenders, ltv, 2nd mortgage, borrow, commercial mortgage loan, payday, cash out, second mortgage, second mortgages, mortgage loan rates, commercial mortgage, refinance, mortgage, personal loan apps, repay.
There are many people who are opponents of bad credit loans due to the fact that they seem to offer high interest rates. For instance, many payday advance lenders will charge a nominal fee of around $15 for each $100 one borrows. This may seem like a very high amount, but the fact of the matter is that they do this since they expose themselves to increased risk, In addition to that, the fact that such loans are often of very small amounts and are paid within a very short time means that the interest never accumulates to very large amounts, as would typical bank loans.When all is said and done, getting bad credit personal loans is not as hard as one might think. There are many companies which offer these facilities, and all one has to do is find one that suits them. By following the guide above, you can do this with relatively little trouble.
mortgage bank, loans uk, house mortgage, mortgage broker, mortgage application, home mortgage, mortgage payment, applying for a mortgage, mortgage interest rates, personal loan terms, low interest rate personal loans, mortgage services, mortgage interest, interest only mortgage, citifinancial, emergency loans, loan amortization calculator, compare mortgage rates, best mortgage rates, refinance mortgage, mortgage rates, mortgage rates today, mortgage amortization, finances, mortgage rate calculator, instant loan, what is a personal loan, online loan application, current mortgage rates, construction loans, loan rates, remortgage, loan for, mortgage calculator, apply for a personal loan online with bad credit, home equity line of credit, amortization schedule, home equity loan rates, online loan apply.